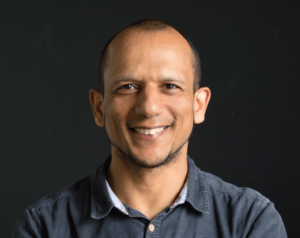 Why Stake with a Cardano Stake Pool
Decentralisation
Decentralised Finance (DeFi) is a bottom-up innovation that replaces the legacy financial system, which is heavily influenced by centralised forces, with a universally agreed system of robust algorithms that anyone can take part in. DeFi is designed to be faster, cheaper, more secure and most crucially, fairly and equitably governed.
Scalability
Designed from the ground up in a rigorous, open and peer-reviewed process, the Cardano blockchain is already equipped to handle huge volumes of global transactions at very low cost in fees and also in energy consumption. With the large number of technical innovations and upgrades being released in the coming months, Cardano is designed to become the financial operating system for the world.
See how we're scaling
Security
The design for the financial settlement layer in the Cardano blockchain has come through formal mathematical theory, to give us provably secure transactions. In combination with this, game theory is built-in to ensure good actors in the ecosystem are financially incentivised and rewarded, whilst bad actors would have to secure an inconceivably large volume of ADA in order to attack it, currently valued at 13B USD. This combined with the fact that we have over 3,000 Stake pool operators spread over every continent makes coercion of the blockchain extremely unlikely to succeed … a bit like herding cats!
What is Cardano Staking
Cardano is a 3rd generation "Proof-of-Stake" blockchain that has:
Low power consumption
Fast, cheap transactions
High stability and security and a
Safe, steady reward mechanism through "Staking"
Stake Pool operators run the servers supporting the network 24/7 ensuring the blockchain is processing transactions smoothly at all times. As a reward for running the network, they are given the opportunity to "Mint" new blocks which are valuable. They get to keep some of the ADA rewards from minting and the blockchain pays the rest to the stakers in their "Stake pool".
By holding ADA, the native coin for the Cardano blockchain, and staking with a Stake pool, you have the opportunity to earn those staking rewards worth 3-5% APR compound interest. You do this by choosing a Stake Pool operator who you trust to be serving the best interests of the blockchain.
Criteria to think of when choosing a Pool operator:
Proven to be technically competent
Improving decentralisation by operating one single pool
Shown they have "Skin in the game" by committing a large Pledge
Taking a sustainable yet competitive amount of fees for their service
Offering additional rewards
Have a purpose or mission that you align with
Why choose FLUID Pool
FLUID7 Ltd has been hosting dedicated web servers since 2010
We are a member of the Cardano Single Pool Alliance publicly committed to only ever running one Stake pool
We have 1,000,000 ADA pledged to the pool
Low variable fee of 2.9%
We reward delegators with bonus INDY | AA | NTX | GMBL tokens
We are an Impact Staking pool…
How to Get Started
Purchase ADA from your favourite Exchange
Binance | Crypto.com

Withdraw your ADA to a Cardano wallet
Eternl | more options

Stake to FLUID Pool from your new wallet!
Ticker: [FLUID]
Pool ID: 38c2ea35c92392314b84f70535632b1b8ac3d3bd99fa7786296b160c

Please Join our Discord community for hands on help with any of the above! We meet weekly on
Fridays live at 08:30 UTC
Latest News