Project Catalyst is a community-driven initiative within the Cardano blockchain ecosystem that empowers ADA holders to propose and vote on platform improvements and projects.
If you hold more than 500 ADA you can participate in Project Catalyst voting and receive a free incentive paid in ADA. You simply need to place a single vote to be eligible for the incentive. The snapshot to determine your voting power (how much ADA you hold) will be taken this Friday 18th August, 2023 at 21:00 UTC. If you have registered in previous rounds, you must re-register to ensure you receive your voting incentive… the tech has been upgraded!
We covered Catalyst voting registration in detail in Friday's Cardano Q&A.
See the recording here…
If you want to check your voting power once you have completed your registration, there are a couple of ways of doing it.

Vote power from Adastat.net
Copy your wallet ID from the Catalyst Voting App on your mobile phone.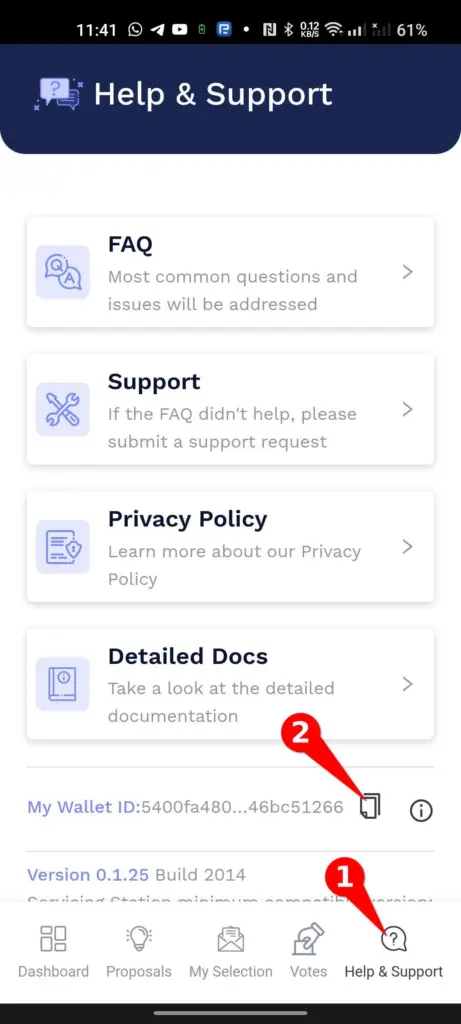 Then search for your wallet ID on Adastat.net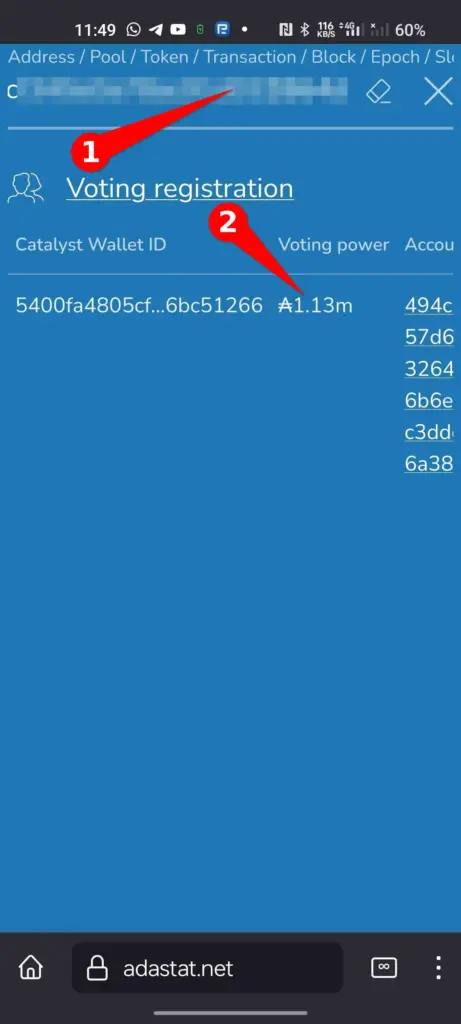 This is the safest way as you only ever have to use your unique voting QR code in the voting app itself. The QR Code is the key to your voting power, so don't lose or share it unnecessarily!
Vote power from Projectcatalyst.io
The Project Catalyst team currently building and deploying the Catalyst technologies have released a beta tool for checking your vote power.
You can access it using this web address, but please make sure not to share your QR code or voting hash with any other websites, as they could steal your voting power!
https://verify.testnet.projectcatalyst.io/
Scan your QR Code or paste in your voting hash to find out your vote power.
Copy your wallet ID from the Catalyst Voting App on your mobile phone.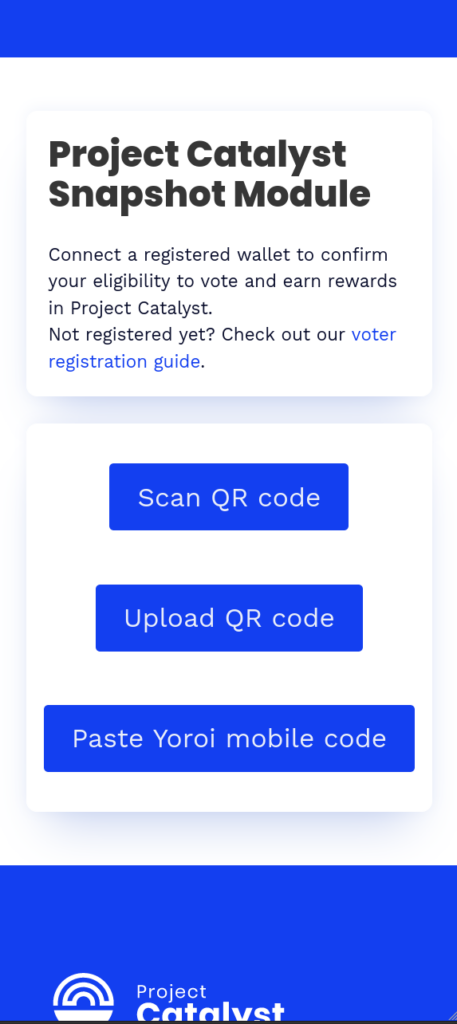 Then search for your wallet ID on Adastat.net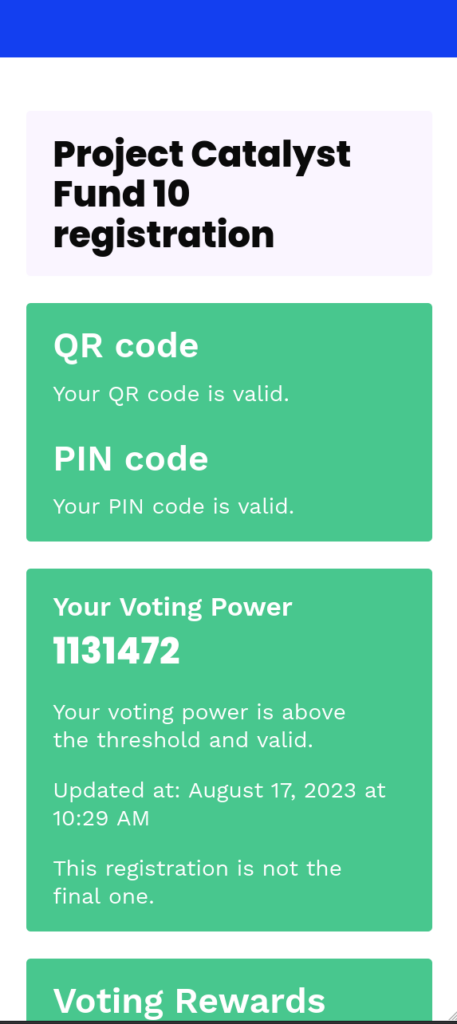 Join us for any help you need on our final Cardano Q&A call before the snapshot is taken.
Cardano Q&A Fridays 08:30 UTC on Zoom
https://fluid7.com/cardanoqa